Fireweed Stud Earrings
Regular price
$120.00 CAD
Regular price
Sale price
$120.00 CAD
Unit price
per
These sterling silver laser cut earrings were created by artist Shawna Kiesman.  Her message is to stay resilient during tough times. 
"I love when people take what they want from my Fireweed art. I get so many different reactions, and I think that makes it more meaningful because people put their own perspective to it."
Both earrings measure 1" x 1"

4.1 grams
Share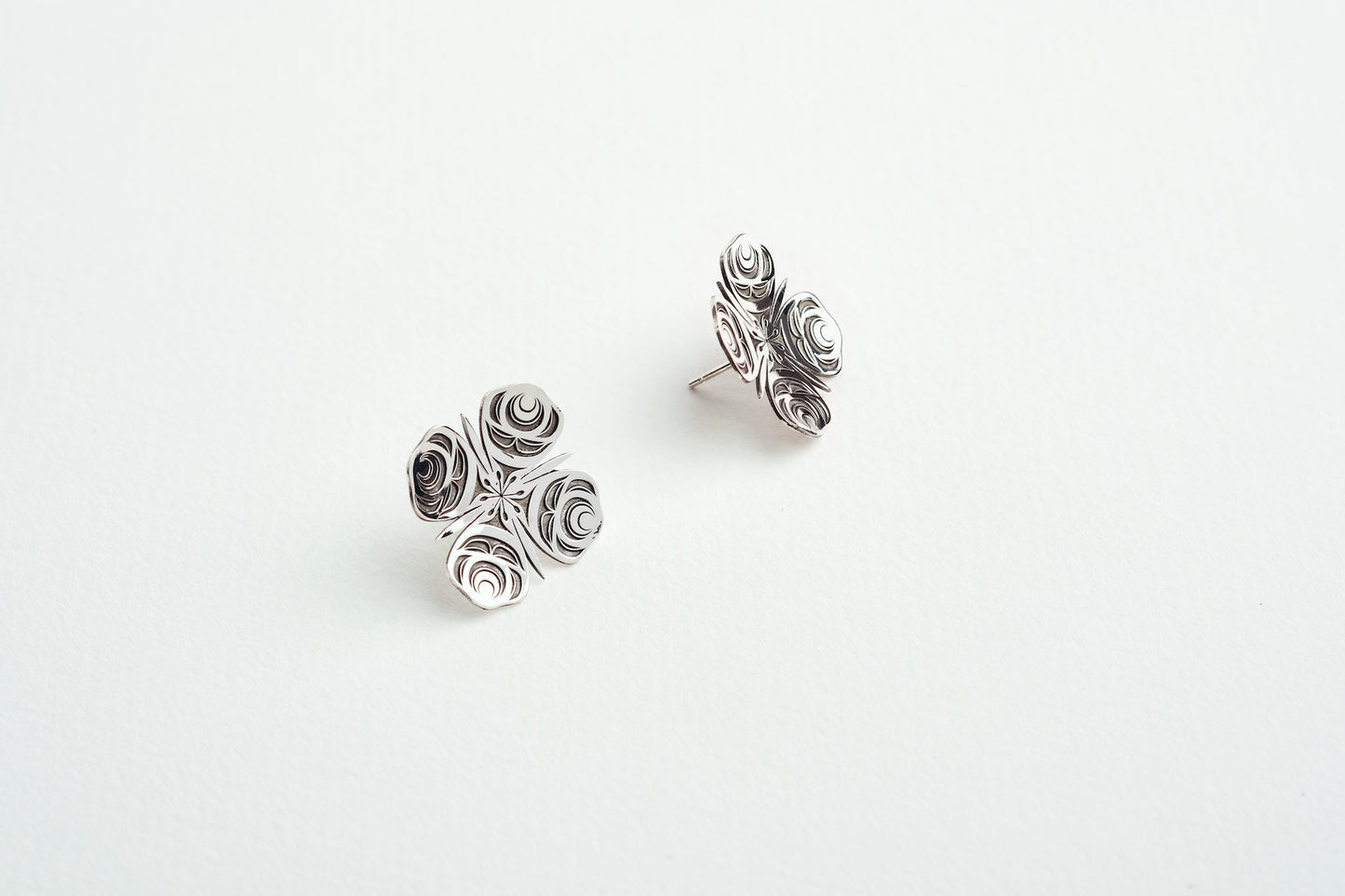 Authentic, West Coast, Indigenous Art: Fireweed Earrings
Designed by Shawna Kiesman

Shawna Keisman is an emerging artist out of Victoria with education from Emily Carr University of Art + Design and the Banff Center of Art and Creativity. She makes digital art and animation as well as jewelry design. While working at the Meshki National Museum, Shawna learned more about Fireweed, which now are a main influence across her art.

The Fireweed Plant in Indigenous Art

The fireweed plant and its flowers are known to propagate quickly after a forest fire—they are a welcome sight to many First Nations people in BC. Parts of the plant are eaten or made into tea. Other parts are used for skincare protection. The Yukon Territory has the fireweed as its floral emblem.

Sterling Silver Earrings, Made in BC, Canada

"Fireweed Stud Earrings" and all First Nations Gallery jewelry is made on reservation land, located in what is known as North Vancouver in British Columbia, Canada.